Strategic Partnerships for Startups
Becoming a strategic partner involves extensive research, continuous engagement, and diligent planning, but the rewards can really pay off in terms of thought leadership, marketing, and most importantly, sales.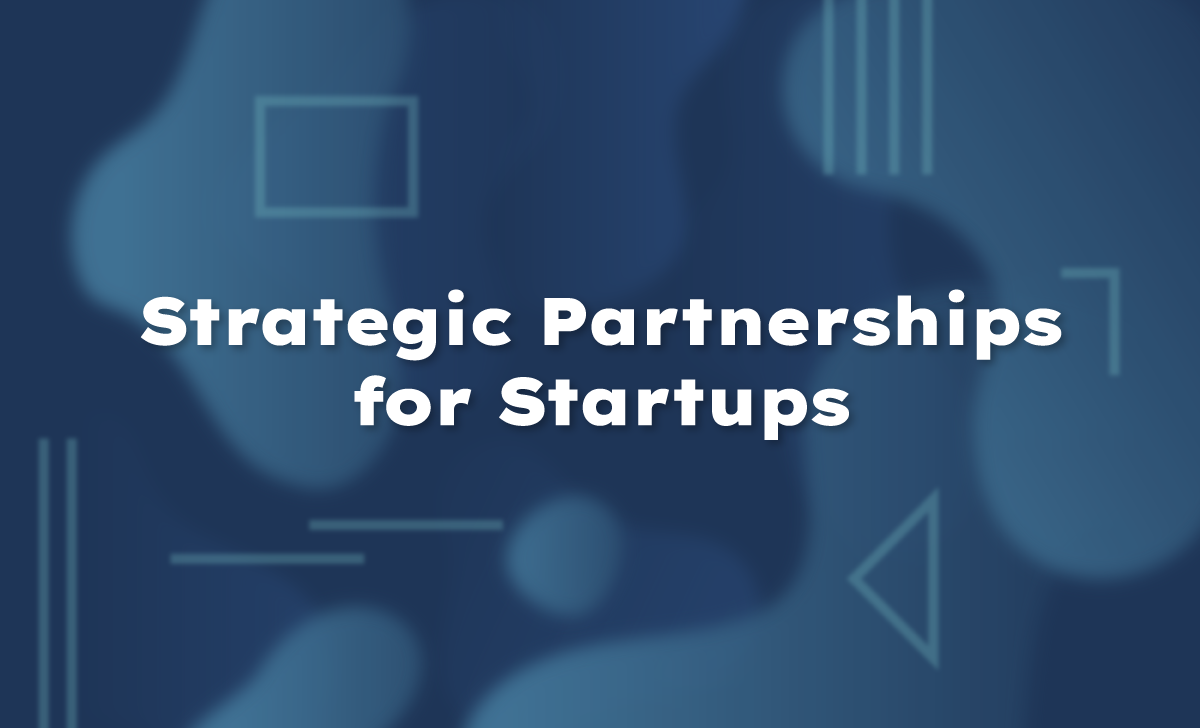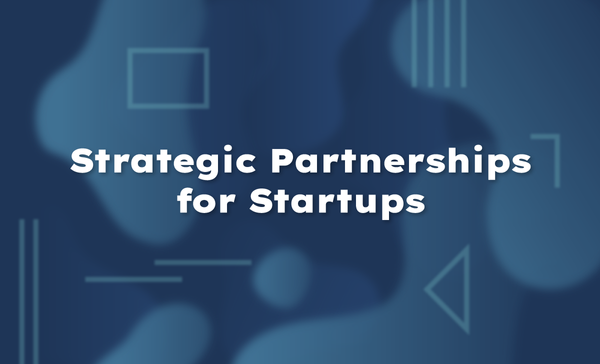 If you work at a tech startup, you've probably read an announcement about a new strategic partnership, been invited to a webinar showcasing a new integration, or been asked to join the partner program of a big player in your industry. It's getting harder and harder to avoid these emails as the SaaS scene continues to explode with new partnerships and alliances. What's all the hype about?
Strategic partnerships have the power to skyrocket your startup's growth. Being backed by a leader in your space instantly elevates your credibility and gets your name out there far faster than even the best marketing teams could. And strategic partnerships are good for the other company, too, infusing fresh perspectives and new customers into their product teams and sales funnel. In fact, 57% of companies are using partnerships to acquire new customers, and 44% form alliances to get new insights and innovation.
As they say, "teamwork makes the dream work." That is, of course, if everyone's on the same page. In this piece, we talk about what strategic partnerships are, the advantages they bring to startups, and how partnership teams reap those benefits.
What are strategic partnerships?
Before we go any further, it's important to understand what a strategic partnership is. At its core, a strategic partnership is one in which two organizations form a relationship that is mutually beneficial and transformative, based on each company's strengths. For startups, partnering with a market leader can mean greater reach and notoriety. Catching the attention of a household brand, a prominent consulting firm, or a renowned agency can skyrocket your name recognition.
For a well-known company, partnering with a startup shows customers and prospects that they are interested in innovating. Working with a startup can add to their current suite of integrations or services that they've not had the time, expertise, or resources to build in-house. Beyond that, building a strategic partnership might one day turn into a successful acquisition for both parties. The key is finding the right fit and coming up with a plan to ensure the strategic partnership is worth it to both groups.
What are the benefits of strategic partnerships for startups?
We've touched on a few reasons why startups should consider strategic partnerships, but here are some explicit advantages:
Clout & Marketing - By associating your company with a larger company's already-established brand can provide priceless legitimacy and trustworthiness among your prospects and customers. This also ties into marketing, shining a long-overdue light on the amazing things your startup is doing, and sending impressions, PR, and engagement through the roof. Over the long term, a strategic partnership validates your value proposition and reinforces your competitiveness in the market.
Sales Network - One of the most compelling reasons to form strong strategic partnerships is because you'll gain access to their customer base. These days, there are tons of customer and prospect overlap tools (Partnered, Crossbeam, Reveal) that surface mutual opportunities for both parties to influence deals. This can be especially helpful if you are in a niche market that's tough to penetrate. Eventually, your strategic partner may even consider becoming a reseller of your product.
Round out your expertise - Startups don't always have access to the resources they need to take their product and go-to-market efforts to the next level. Partnering with a bigger company can supply connections, technology expertise, project management and business process skills, and sales proficiency that you may not have had access to otherwise.
Product feedback - Your strategic partners will be showing off your product to their customers and prospects, giving you the opportunity to stress-test your product. Because they have a stake in how your startup performs and the value it provides to their customers, they'll likely offer overall guidance to scale up your product suite. Just like customer service representatives or customer success managers would, they'll pass along feature requests, bugs, or other advice on how to differentiate your product from others they've come across in the market.
What would someone on a strategic partnerships team do?
Before you institute a partnership team (or person), you need to know what their responsibilities and goals should be. Below, we outline several tasks that typically fall under this department's purview.
Research
Partnership leaders are always looking for new strategic partners. But knowing where to look isn't always easy or intuitive. Start by listing out and researching the behemoths in your category. You won't necessarily become partners with the big guns in the next few years, but getting an understanding of how their partner program works and who they are looking for can help you prep for pitching the smaller ones. Next, ask your customers what tools they use and the service providers they recommend and put them on your list. Then, start adding the names of people at those companies who are in sales or partnership roles. Look for people you know from school, previous jobs, accelerator programs, local businesses, or internships who might work in the space and could make intros for you.
Having a big list isn't a bad thing at the beginning, since you'll be whittling it down as you decide who to contact. The most important thing you should be looking for are companies with a gap where your product or service would fit perfectly. This gap should be causing enough problems for their go-to-market teams that they'll want to do something about it. Another point worth mentioning is that you want to approach partners whose purpose and values line up with yours. Without that alignment in place, things could go awry quickly.
Engage
Now comes the fun一and sometimes frustrating一part: contacting the people on your list. Before you do, you need to do a significant amount of stalking. Try to find several people at the company you're interested in partnering with and find out what they are interested in. Maybe they are publishing articles on Medium outside of work on exactly the topic you've noted as a gap. Or maybe they have a mutual customer. Knowing these data points can set you apart and put a unique spin on your cold outreach.
You also need an airtight argument for why partnering with your startup makes sense. If it doesn't sound strategic and straightforward enough to you, it certainly won't be a no-brainer for the person receiving your email or LinkedIn message. Really emphasize what's in it for them and don't forget to play into their motivations around launching a new service line, better serving their customers, making more sales, or simply getting promoted. And remember, if you know someone who knows the person you're trying to reach, that's way better. A warm intro is almost always more secure and effective than a cold one.
Now is also the time to get creative. Don't be afraid to sign up for demos, attend webinars and ask questions in the Q&A, leave comments on blog posts, go to industry event networking sessions, ask your customer to mention your name, send relevant articles to your contacts, and more. You'll get a lot of nos, but you never know what might be your way in.
Plan
Once a partner is serious about partnering with you, it's time to sign some papers. Many companies require you to sign a mutual NDA and a partnership agreement. At this point, you'll be really excited, but do not skip over the fine print. While it doesn't always happen, partnership deals can be very lopsided, so make sure you're getting what you need in the agreement before signing. Of course, many other agreements can be quite lucrative, allowing you to get money from referrals. In tech, this is typically 10% of the total ARR. After everything's signed, sealed, and delivered, it's time to plan.
Think hard about your short and long-term goals for this partnership and the steps to get there. You don't need to come up with a 10-year plan this minute (in fact, shorter is probably better at first), but having these outcomes in mind is essential when reviewing with your new partner. Schedule a kickoff meeting to align on expectations, document mutual goals, create a roadmap with timelines, and decide on a first project. This project could be some sort of joint marketing, a mutual deal, or even a reselling strategy. Set up a recurring monthly meeting to make sure this project is moving in the right direction and everyone is pulling their weight. But bear in mind that a big partner usually has a lot more leverage than you do in this partnership. So whatever you do, make sure you are delivering on your terms and doing what you can to help your partner achieve their goals.
Measure your outcomes
Partnering with industry titans might mean unrealistic expectations or slow-moving activity. And your partnerships are only as good as the mutual benefits you create. Building partnerships takes far too much time and effort to get nothing in return. One way to get ahead of these issues is to set and monitor KPIs.
Frame your KPIs based on the goals you set and break them down into monthly, quarterly, and annual metrics. Some examples might be the number and ARR of sourced and influenced deals, time to enable and certify partners, and the quality and quantity of leads as a result of co-marketing activities. Strategic partnerships come with risk, but can also have enormous upside. Doing what you can to mitigate these risks should be top of mind for anyone working in Partnerships一especially at a startup.
Becoming a strategic partner involves extensive research, continuous engagement, and diligent planning, but the rewards can really pay off in terms of thought leadership, marketing, and most importantly, sales.