Running an Effective Employee Onboarding
An employee's first few days at your company are formative. Providing a structured onboarding program and making new hires feel welcome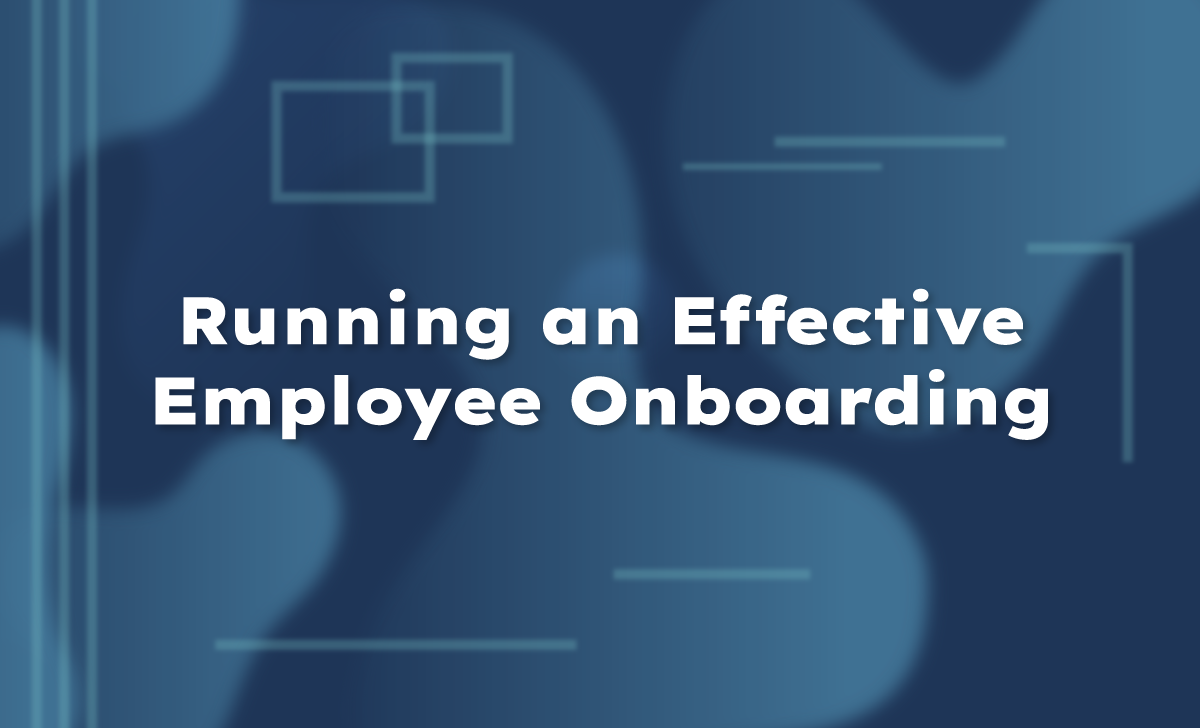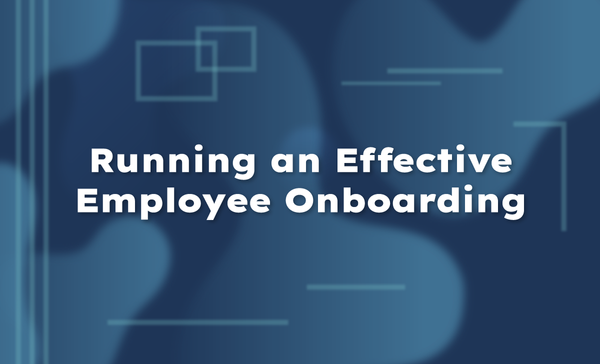 An employee's first few days at your company are formative. Providing a structured onboarding program and making new hires feel welcome sets a tone that will carry forward through the rest of their time at your startup.
With attrition risk at an all-time high according to SHRM [link], doubling down on new hire success is an effective first step in a long-term employee engagement and retention strategy. Drive your team culture forward by providing new team members all of the resources and instruction they need to make an impact on day one.
By segmenting the onboarding process into three buckets, you can define consistent checkpoints for new hires to keep them on track. The goal is to set your new hire up for success -- don't let them down. Here is a punch list of things to make your new hire onboarding memorable and successful.
Pre-onboarding
Onboarding starts the moment your new hire accepts their offer letter. To set yourself up for success on Day One, follow these steps:
Set internal expectations - The hiring manager and team should structure all the measurements of success for your new employee. This includes laying out the first projects to be completed by the new hire and checkpoints at which they should be evaluated. In most cases, this can simply be a job description (hopefully you have one of these written already).
Send a welcome email - A welcome email should go out within a week of the offer being accepted. Be sure to include all of the relevant Day One information such as time to show up (and the address!), dress code, whether to bring lunch, any forms of ID needed for paperwork, etc. This email is also a great opportunity to start the onboarding process. Send along any marketing or sales materials that might help the new hire get up to speed with what the company has to offer.
Bonus Tip: Send a second email 24 hours before their start date to remind them of any last details regarding their first day.
Send out their swag pack - There are few things startup employees love more than some awesome swag. Whether you send fanny packs or snapbacks, get everything together for your new hire. If you are a remote team, send the swag via express mail so it arrives precisely on their first day.
Day One
The first day on a new job is full of nervous handshakes, anxious note-taking, and a ton of new faces to remember. Make it as easy as possible for your new hire to get acclimated by having a full day scheduled for them as soon as they get in the door. Your first day calendar should include the following:
Meeting a buddy - Having a buddy can help new hires navigate internal matters such as HR or Payroll, get introduced to team members, and establish friendships, making the entire transition process so much less stressful. Make sure to select someone who represents your startup well and will make your new hire feel welcome.
Tackling the paperwork - Setup a time slot(s) for the new hire to meet with HR to complete any relevant paperwork first thing in the morning. Getting this done early means it won't disrupt learning sessions later in the day.
Enjoying a eam lunch - Who doesn't love a free lunch? If you are a remote team, send team members UberEats credits or offer reimbursement and have the team hang out on a group Zoom. For those in the office, this offers a great chance to show off the neighborhood and get out of the office for a little bit.
Scheduling a hiring manager 1-1 - Even if the hiring manager's schedule is jam-packed, new hires should take precedence over nearly anything else going on at the company. If you are a remote-first organization, it is a good practice to set up multiple 1-1 touch points on Day One -- once at the start of the day and once at the end of the day. This provides your new hire a good set of bookends to their first day at the company.
Setting up training meetings - Get at least 1-2 afternoon training sessions on the first day from subject matter experts (SME). Setting these up on day one sets a precedent for getting things done and throws the new hire into the thick of it right away.
Telling them when it's OK to leave -  You would be shocked at how late a new hire will stick around their first day twiddling their thumbs. Make sure they understand the work culture around hours of business.
The First Couple of Weeks
Day one jitters wear off quickly. By the end of the first week, your new team member should know the tools and teams they will be working with. Within the first week, you should set some goal posts for accountability to guide your new hire to success.
Give them a concrete completable task - Explicit direction to tackle a small, easy win will make them feel accomplished as a new hire immediately. This can also bring an added benefit of self-driven training. For example, software engineers could be assigned a small bug to fix. This forces them to set up their environment and checkout code from the company repositories -- each of these steps being critical to a successful workflow for an employee.
Expanded SME and cross-team training -  Get your new hire in front of different teams and educate them on what people do at your org. This should cut across sales, engineering, marketing and finance. If you are on a hiring blitz, it is best practice to batch new hires together so SMEs and cross functional team leaders can schedule group training sessions.
Happy Hour! - Get everyone out of the office for a little bit and grab a drink. For many, this will help break this ice a little better. Don't make this too formal or overthink it, but make sure the invite is explicit enough so that new hires feel welcome.
The First Couple of Months
It is hard to quantify the impact of a new hire until at least a few weeks, if not months, have passed. But within the first few months, you should at least be able to establish long-term guard rails for your new hire. A few suggestions for the first few months:
Set up annual goals and OKRs -  Explain your team's process around OKR/KPI tracking to ensure the new hire understands the team's core focus. Demonstrate to the employee what success looks like in their new position by walking them through high-quality samples of work. Establish the framework by which they will be evaluated in the review process (if you don't have a review process, maybe it's a good time to start thinking about one!).
Survey the new hire for feedback - What better way to improve your onboarding process than to get feedback from someone who just went through it! Even informal feedback during a 1-1 is hugely beneficial for your process and shows to the new employee you care about the onboarding experience.
Automate future touch points - Tools like Gather can automate touchpoints with new (and existing) team members around fun topics like  upcoming birthdays or serious ones like monthly reminders to complete KPI reports. Gather has several playbooks to run your entire onboarding process!
Setup Some Continuous Touch points - On your calendar, schedule relevant meetings for the future. This should include consistent 1-1's between the new hire and their hiring manager, skip-level 1-1s (or CEO 1-1s), and any cross-functional meetings that are part of the new hire's range of responsibilities.
Even minor attempts at structuring an onboarding process will pay dividends.  Failing a new hire by not providing a smooth onboarding process will increase your attrition rate and be a drag on the broader team.